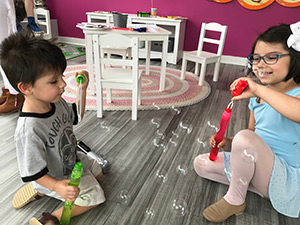 It's hard to believe that we have already been practicing for nine months! Jamie, my husband and office manager, has decided that we need a blog and that I should write it. Even though I explained (very calmly of course) that I have spent over 18 years of my life in school and writing papers, here I am, writing my very first blog. Hmmmm, maybe one of the blogs could be about husbands and wives working together. Thoughts for another day.
I have been asked, why the name Perfect by Design?
As I began envisioning what my practice would look like, I saw an abundance of kiddos, happy and playing with fun toys and reading books. Pregnant mamas getting ready for childbirth and the joys and pains of nurturing their babies. I dreamed of seeing these children grow from the womb to birth; from birth to the oh so fun terrible twos and on and on until the teen years. And honestly? I imagined the connections made and how we are all interwined, helping one another along this journey of life. As I continued to imagine each and every detail of the office, my mind couldn't help to wander to the fact that each individual in this picture was created Perfect by Design.
What exactly does that mean "Perfect by Design"? It all stems from one of my favorite bible verses that reads like this:
"For you created my inmost being; you knit me together in my mother's womb. I praise you because I am fearfully and wonderfully made; your works are wonderful, I know that full well." –Psalms 139:13-14.
I don't know about you, but that honestly blows me away every time I read it. I truly believe each of us were created perfectly and for perfection! It is us who tend to allow the stressors of life, whether physical, mental or chemical, weigh us down and allow us to move away from the perfection within. And believe it or not, from the very get go, the trauma of the birthing process, the stress begins. I believe that I have been given the opportunity to help children and their families, regain that perfection through chiropractic care. Here at Perfect by Design, we face those stressors head on and help you and your family return to Fully Expressing the Perfection within… just like the Creator intended.
Our Mission Statement says it perfectly:
"To create a Better Tomorrow by supporting the next
generation to Fully Express the Perfection within."
So thank you for bearing with me as I try to explain what is in our hearts and finished my first ever blog post. According to my husband, AKA office manager and creative genius, this will be the first of many!