Pregnancy Chiropractic Care in Marietta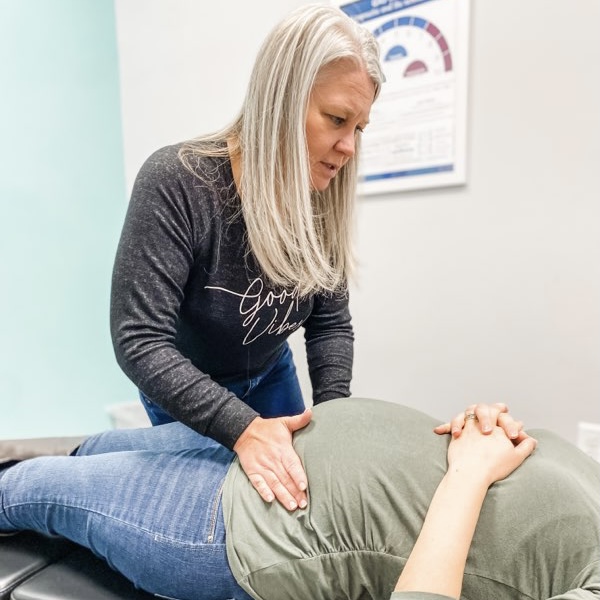 At Perfect By Design, we understand the important role chiropractic can play in preconception, pregnancy and postpartum. A well-functioning nervous system for mom will help build a strong foundation for a healthy pregnancy. An optimal nervous system is pivotal to the growth and development of baby while inside and outside of the womb. An additional bonus is that it also aids in the comfort and overall quality of life for mom too!
Benefits of Prenatal Chiropractic Care
Moms under chiropractic care have experienced the following benefits:
Improve overall comfort
Reduces labor & delivery times
Decreases the changes for intervention during birth
Supports natural labor & delivery
Encourages ideal position for baby through optimal pelvic alignment
Alleviate neck, back, hip and pelvic pain
An increase in restful nights of sleep
More energy
Technique
The technique our Doctors use and are certified in is called Webster Technique. This technique is used on pregnant women because it encourages optimal alignment and stability of the pelvis. This approach first assesses the alignment of the pelvis and tension within surrounding structures. Then specific adjustments are used to reduce the tension and constraint placed on the uterus because of the misalignments. By maintaining this correct alignment and balance of the nervous system for the duration of pregnancy it can support an ideal labor and delivery and thus result in comfort and health for both mom and baby.
Contact Us
No matter where you are at in your journey, preconception, pregnant or postpartum, we are committed to providing you with the care you deserve. Contact Perfect By Design today to book an appointment for pregnancy or postpartum chiropractic care in Marietta and Smyrna!
Frequently Asked Questions:

Pregnancy Chiropractic Care Marietta | (770) 281-9396