About Our Smyrna Location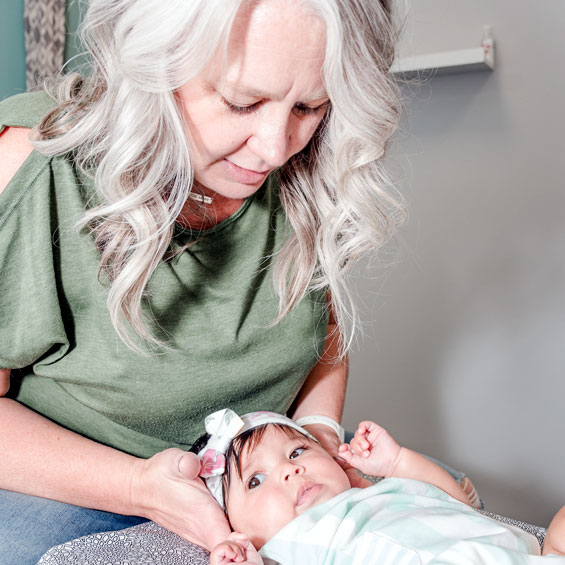 Perfect by Design Pediatric & Prenatal Chiropractic is expanding! We're delighted to announce that we've opened a second location: Smyrna. We're located just inside the Perimeter (I-285)!
Dr. Dawn Thomas knew she wanted to expand and seized the opportunity to be able to serve even more moms and kids in the busy Smyrna community. "I'm passionate about getting our pediatric and pregnancy patients on the path to wellness and helping them stay there," she said.
An Upbeat, Kid-Friendly Vibe
Our practice is colorful, and there are toys in every room to keep kids busy and engaged. Children can enjoy playing while waiting for their appointment or while Mom is getting care!
Keeping Moms-to-Be Healthy
We understand the vital role chiropractic can play in preconception, pregnancy and postpartum. When a mom's nervous system is functioning optimally, she has a strong foundation for a healthy pregnancy. Did you know that pregnancy chiropractic can benefit moms-to-be at every stage of pregnancy?
Dr. Dawn is Webster certified and uses pregnancy pillows to ensure moms feel comfortable while getting adjusted. Our practice also features a big Bump Board where we track our moms through pregnancy. They get a button they get to move from week to week as they progress through their pregnancy care.
Helping Little Ones Flourish
Pediatric chiropractic can help with brain development and those critical motor skills; it can help keep the immune system healthy and much more. We love helping children enjoy optimal health!
If you're ready to find out more, contact our chiropractic office today to arrange your first appointment! We have late opening hours and plenty of free parking on-site.

Chiropractor Smyrna, Vinings GA | (770) 281-9396